Pack of 16 toothbrush replacement heads for battery-powered toothbrushes, compatible with Oral-B product - Taxes included - 59% off

$5 shipping and handling charges
Need help?
Please contact us HERE and it will be our pleasure to assist you.
More Deals
What you get
59% off a pack of 16 replacement heads (4 packs of 4) conveniently delivered to your home, available in the following 3 options:
3 models available: Precision Style, Pro-White Style or Dual-Pro Style
Conveniently compatible with a wide assortment of Oral-B models, including Triumph, Professional Care, Vitality and Pro-Health
The quality bristles deep clean as they massage your gums
Easy way to change your toothbrush heads on schedule for routine and effective hygiene (3 month intervals recommended by dentists)
Target hard to reach areas and promote a healthy mouth and clean gums
Make a stunning smile your top priority!
Details
Taxes included
A $5 shipping fee will be added to your order
Please note that your product will be shipped within 3-4 weeks from your purchase date. Delivery should take an extra 1-3 business days
Upon completing your transaction, you will receive a tracking link via email
Please make sure to double-check your address to avoid shipping delays
If you select to pay with PayPal, please be advised that the order will be shipped to the address associated with your PayPal account
To gift this product, simply start a separate transaction and enter the recipients' name and address when ordering
Final Sale. Click here to view Tuango Boutique's refund and return policy
Description
Did you know that an electric toothbrush is known to be 3 times more effective than a regular toothbrush! If so, you probably already own one. And did you know that health care professionals recommend changing the toothbrush heads every 3 months? Why wait until you run out? Take advantage of 3 style options and 59% off to stock up on replacement heads for the whole family.

A good overall health begins with a clean mouth!

Precision Style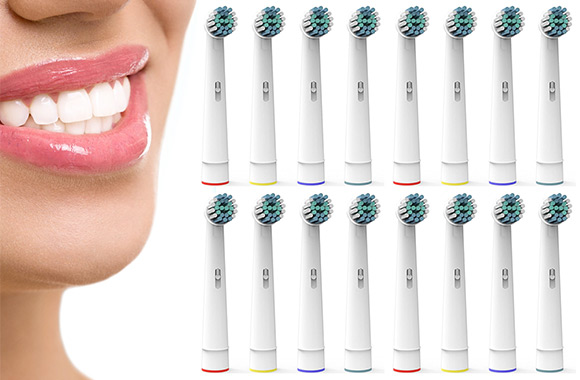 Pro-White Style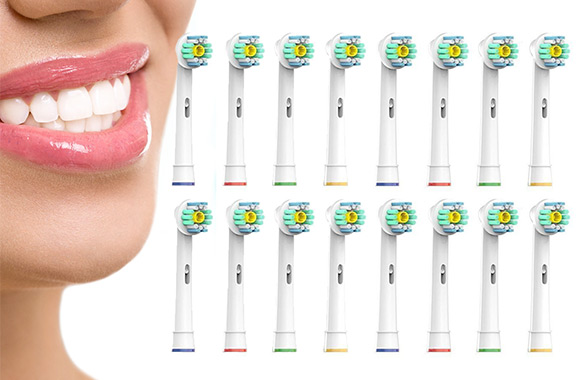 Dual-Pro Style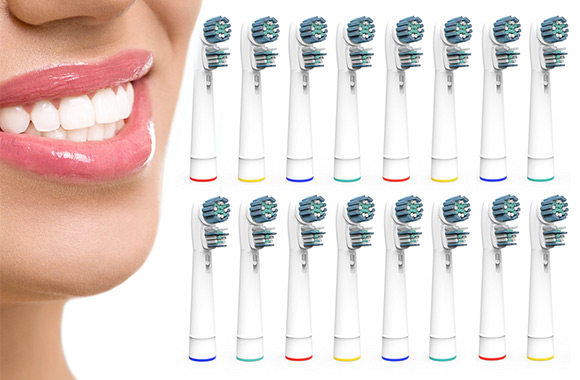 Technical characteristics
16 toothbrush heads
Compatible with most Oral-B models, including Triumph, Professional Care, Vitality and Pro-Health
As well as the following models:
Oral-B® ProfessionalCare® SmartSeries 5000 with SmartGuideTM
Oral-B® ProfessionalCare® SmartSeries 4000
Oral-B® ProfessionalCare® 3000
Oral-B® ProfessionalCare® 1000
Oral-B® VitalityTM Precision Clean
Oral-B® VitalityTM Dual Clean
Oral-B® AdvancePower® 400 Series
Oral-B® AdvancePower® 900 Series
Sold Out

*Limited Quantity
About
With the Tuango Boutique, we invite you to discover a great selection of products that have inspired us. All the products have been carefully selected and are available at amazing prices for a limited time.

In addition, we guarantee that each featured product is authentic and comes directly from the manufacturer, a licensed agent, retailer or importer.