$10.99 for one pair of Comfort Healing Toe Separator and Bunion Spacer with EuroNatural Gel
What you get
73% off one pair of Comfort Healing Toe Separator and Bunion Spacer with EuroNatural Gel, 3 models available:
OPTION #1: AFT-TS05 – Covers the big toe and the whole foot. Not only does this deluxe spacer work great for regular bunions by straightening the big toe and providing extra padding, but it's also great for padding a tailor's bunion that causes pain on the outside of your fifth toe
OPTION #2: AFT-TS01 - Covers only the big toe. Separates and aligns first and second toes while the contoured bunion guard cushions bunions and protects them from rubbing in shoes
OPTION #3: AFT-TS02 – Covers the big toe and the second toe. Gives much needed relief from bunion pain and cushions the pressure on the other toes
Comfortable to wear! Can be worn discreetly with shoes, socks and stockings
Made with super soft EuroNatural detox gel protecting the skin while walking and exercising
Helps reduce friction between the foot and shoes as well as bunion inflammation and irritation
Can also contribute to reduce common foot problems, including hallux varus and hammer toe
Increases circulation/Improves balance and foot strength
Provides a secure and comfortable fit to most thanks to its one size fits all format!
Details
Taxes included
Limit of 5 products upon purchase and per customer
A $2 shipping fee will be added to your order
Please note that your product will be shipped within 2 to 4 weeks from your purchase date. Delivery should take an extra 1-3 business days
Upon completing your transaction, you will receive a tracking link via email
Please make sure to double-check your address to avoid shipping delays
If you select to pay with PayPal, please be advised that the order will be shipped to the address associated with this Pay Pal account
To gift this product, simply start a separate transaction and enter the recipients' name and address when ordering
Final Sale. Click here to view Tuango Boutique's refund and return policy
Description
Reduce your foot pain with this comfort healing toe separator and bunion spacer with EuroNatural Gel.
They will relieve foot pain and makes shoes more comfortable!


Your choices:

OPTION #1: AFT-TS05 - Big toe and the whole foot (value of $40)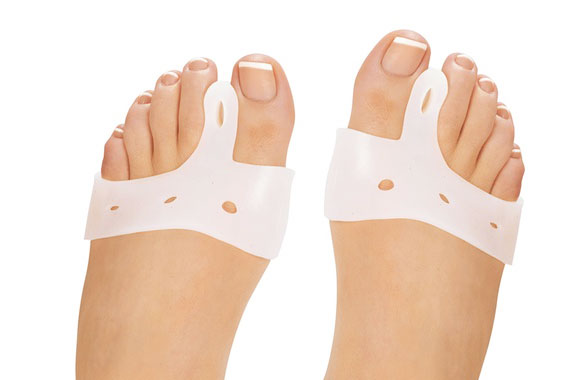 Not only does this deluxe spacer work great for regular bunions by straightening the big toe and providing extra padding, but it's also great for padding a tailor's bunion that causes pain on the outside of your fifth toe

OPTION #2: AFT-TS01 - Covers only the big toe (value of $40)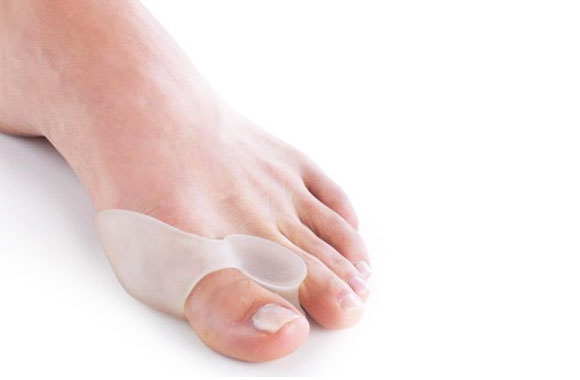 Separates and aligns first and second toes while the contoured bunion guard cushions bunions and protects them from rubbing in shoes

OPTION #3: AFT-TS02 – Covers the big toe and the second toe (value of $40)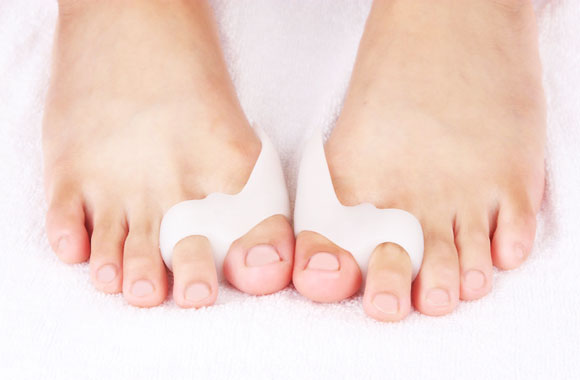 Give much needed relief from bunion pain and cushions the pressure on the other toes.

Please note that the colours of these items may vary slightly from picture to reality

Technical characteristics:
Washable and reusable (wash with soap and air dry)
One size fits most
Made from soft silicone gel