LIQUIDATION - Orange super cozy adult-sized beanbag chair - Taxes included - 42% off

$25 shipping and handling charges
Need help?
Please contact us HERE and it will be our pleasure to assist you.
More Deals
What you get
LIQUIDATION - Get an extra 20% off by using the code SAVE20
42% off a super cozy adult beanbag chair - Taxes included
This beanbag chair easily transforms into a seat, a cushion or even a sleeping mat!
Filled with polystyrene beads, it is suitable for adults and teens alike and moulds to the user's shape for optimum comfort
Its water-resistant cover means that it can easily be used in the house or outside!
It features a double bag system, with an inner bag filled with beads, which can be removed, to be able to wash the outer cover
It will fit in beautifully with any indoor or outdoor décor and will make a most original gift idea!
A perfect original gift idea!
Details
LIQUIDATION - Get an extra 20% off by using the code SAVE20
Taxes included
A $25 shipping fee per item will be added to your order
Please note that your product will be shipped within 1 week from your purchase date. Delivery should take an extra 1-3 business days
Upon completing your transaction, you will receive a tracking link via email
Please make sure to double-check your address to avoid shipping delays
If you select to pay with PayPal, please be advised that the order will be shipped to the address associated with your PayPal account
To gift this product, simply start a separate transaction and enter the recipients' name and address when ordering
Final Sale. Click here to view Tuango Boutique's refund and return policy
Description
LIQUIDATION - Get an extra 20% off by using the code SAVE20

Here is the perfect opportunity to do away with the old in order to make space

f

or the new! It's high time to think about offering your favourite teenager, your brother or your best friend (or even yourself!) a fitting chair to enjoy life comfortably!

For an original gift idea, go with this super cozy adult-sized beanbag chair!


Your choices:



Orange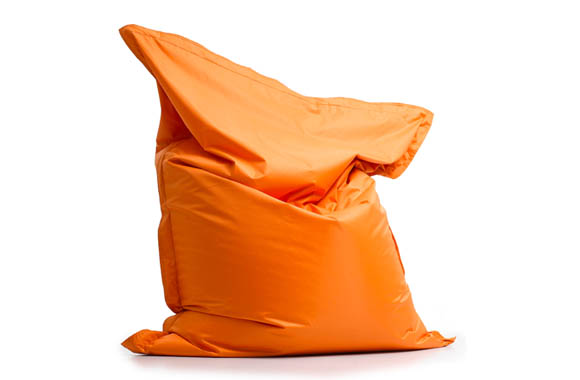 Please note that the colours of these items may vary slightly from picture to reality
Technical characteristics:
Assembled in Canada
Filled with 100% recyclable polystyrene beads
Features inner and outer bags
Outer cover made from water-resistant PVC
Removable, washable cover
Can be used both indoors and outdoors
Weight: 17 lb
Dimensions: 52 x 72 in
Sold Out

*Limited Quantity
About
With the Tuango Boutique, we invite you to discover a great selection of products that have inspired us. All the products have been carefully selected and are available at amazing prices for a limited time.

In addition, we guarantee that each featured product is authentic and comes directly from the manufacturer, a licensed agent, retailer or importer.